GrandpasFuckTeens Chanel An old man's dreams
Enjoy free preview with Chanel from grandpasfuckteens starring in the "An old man's dreams" scene! It was a regular evening for grandpa George. He was laying in the bed watching TV and was about to take a sleep. When he finally fell asleep he had one of the most spicy erotic dream of his life! In his dream the sexy teen brunette from the grocery woke him up to give him his pills and shortly after that the young girl was reaching for his old wrinkled dick. George had his greatest sexual experience of his life in his kinky dream so come and check it out now!
Chanel Sample Pictures
More Free Granpas Fuck Teens Scenes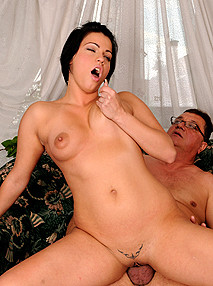 Hard-working postman delivers a recorded delivery for the cute teengirl Catwoman but it turns out she's short of money! What can Catwoman do now? The inventive & very naughty teen offers her own young…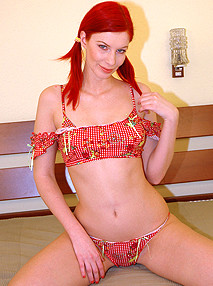 Stella is a cutie - with perverted dreams! She desperately needs an older teacher who'll let her do it the right way, from ass-licking to giga-blowjobs!…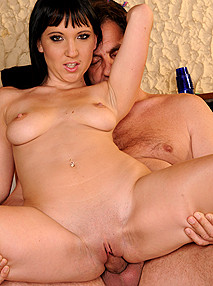 Yogi went for a refreshing beer, and Chanel the hot waitress served it for him, too. They chatted about the weather for a couple minutes but Yogi changed the topic soon and and said a lot of complimen…
GrandpasFuckTeens is the web's one genuine site for nasty young teengirls who get their load from old farts! These hotties simply love to swallow some vintage wieners, and offer a great fuck for their sugardaddies. They play with dicks, smiling innocently as grandpa works it in. She's 18 - he's 80! If you have a fetish for young girls with old men and nasty hardcore fucking, this is the perfect place for you! How much do these girls enjoy their age adventures? Visit the exclusive club to find out the answer!